By Dylan Hares, Broadside Staff Writer
As a new student at George Mason University, you'll find yourself making lots of new friends through all of your classes, living areas and organizations that you decide to join. 
With any luck, these friends will have similar interests as you. Hopefully, they will also love the same music that you do—and what better way to have fun with your new friends than by going to a concert?
First, you've got Nissan Pavilion in Bristow, VA. Just shy of an hour from Mason (with traffic), Nissan will have all of your big, popular acts like Nickelback, No Doubt, 311 and Motley Crue and it will have them in abundance. 
Nissan Pavilion offers pretty cheap tickets for the lawn section. A fun place to hang out with friends for a few hours, listen to good music and watch the fans  interact, but be warned, the lawn offers a grassy, dirt area that can have you slipping and sliding when it rains. Unfortunately, Nissan only runs in the summer up until September, but when Spring comes, there will be plenty of concerts to check out at the outdoor venue. 
Mason's own Patriot Center can be an awesome opportunity to see all kinds of shows and events like comedy, music and sports.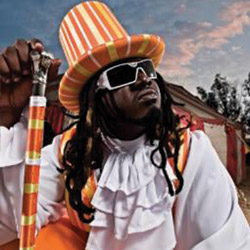 Not only do Mason students have the chance for discount tickets, but it's literally a ten minute walk from the Johnson Center. 
If sports are your thing, the Patriot Center is also where the basketball teams play their games in the fall. Be sure to take advantage of your free and discounted tickets for most events and free passes to Mason home basketball games. 
The Verizon Center in Washington, D.C. is an indoor venue which will be your best bet for big acts during the year as well as national league sports. By planning a trip to Washintgon, D.C., you and your friends can enjoy an entire day of non-stop fun. The Metro is easy to get to using the CUE Bus or the Mason-to-Metro. Once on the orange line, just make one switch to the red line at Metro Center, then get off at Gallery Place/Chinatown and you'll be right under the Verizon Center. 
The 9:30 Club located on V Street NW, will provide you with the Nightclub scene and the big venue feel by having huge, well-known bands packing lots of people into a little space. 
The venue has hosted acts like the Plain White T's, Better than Ezra, Sonic Youth and Pete Yorn, and is a must-see venue for any music lover.
Unexpectedly, the Daughters of the American Revolution (DAR) Consitution Hall hosts, among other events, concerts. This huge venue with a capacity of 3,000, is just five blocks from the George Washington University campus on D Street. This historic venue has recently become a stomping ground for such artists as Death Cab for Cutie, Frank Ferdinand, Panic at the Disco, Dashboard Confessional and the Roots.
The State Theater in Falls Church, accessible by the Metro, hosts a variety of bands from Melodime to Live Wire to Hanson. 
This relatively small venue ensures a good view of the stage from any area. You are sure to have a good time when you're listening to good music with good friends.
H.R.-57, a D.C. jazz club on 14th Street hosts live jazz musicians every night. If you want to play some jazz, the club has live jam sessions Tuesday, Wednesday and Thursday nights in which anyone can join and on any instrument. This club offers soul food and great musical entertainment for a manageable price.
For a higher end jazz and blues club in D.C., check out Blues Alley. This famous jazz club has hosted such musicians as Dizzie Gillespie. Tickets are pricey and a purchase from Blues Alley's New Orleans and creole-influenced menu is required.
For those more interested in operas, plays and symphony recitals, look into Wolf Trap. This large outdoor venue offers summer concerts that range in price from around $20 to around $60.
No matter your musical taste, the area have a lot to offer. So get out there and start listening!