College Life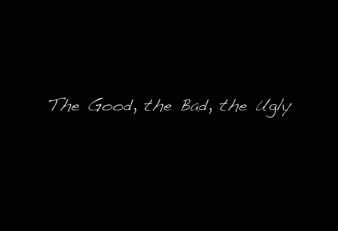 See the Student Media staff's amusing dorm room experiences.
By Patrick Wall, Broadside Staff Writer
With your high school career in the rearview mirror, it's time to start thinking about your bright future here at George Mason University. Now, you may be thinking to yourself, "I hope I never have to go through anything like high school ever again." 
This is a common sentiment, but fear not! We at Mason want you to know that, in fact, college is a lot different from high school.
With over 30,000 students, Mason is the most bustling school in Virginia. Not only is it easy to make friends—like that cute girl who sat next to you during Orientation—but it is a lot harder to make enemies . . . unless that cute girl's boyfriend goes here, too.
Speaking of unfriendly characters, since Mason dining conveniently accepts a variety of meal plans for campus residents, there aren't any bullies trying to take your lunch money. And with tons of dining options, that extra lunch money will get put to good use. Whether it's sushi for breakfast or chili cheese fries at 2 a.m., Mason has your cravings covered.
Tired of not being able to get a ride to that big concert you really want to see? From Patriot Center shows to the weekly Every Freakin' Friday concerts, there is always a show to see right on campus. Plus, the annual Mason Day festival has brought in big names like Gym Class Heroes and T-Pain.
Like sleeping in? Your glory days have arrived. Being able to pick your schedule of classes means you can finally live out your dream of being a vampire—sleeping during the day and going to class at night. But please, don't bite anyone.
Finally, there's the big one: your parents are gone! That one speaks for itself.
If you're still finding the adjustment tough, don't forget that there are tons of clubs, activities and groups to join. With so many students on campus, you're bound to find people who like making Harry Potter sock puppets as much as you.
Remember, your college days will be some of the best of your life! Mason has a lot to offer, so take advantage of everything you can. After all, pints of ice cream are a lot more expensive when you can't pay using your meal plan.
Welcome, freshmen, to your new home away from home. 
Check out what incoming freshmen think the difference between high school and college will be.
By Yasmin Tadjdeh, Broadside Staff Writer
High school is over and freshman year is just beginning. For many freshmen coming to George Mason University, their number one concern is moving into the dorms, living away from home and taking care of themselves, but for commuter freshmen their concern might be, "How will I make friends and have a normal college life when I do not live on campus?" 
Read More…
By Ryan Dempsey, Broadside Staff Writer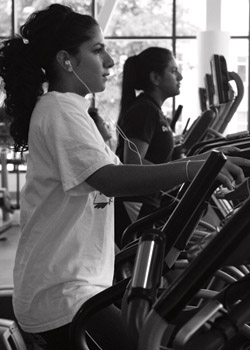 One of the hardest things to avoid freshman year is gaining weight. It is something that many stress about and many try so hard to avoid. The best way to fight off the weight is to first know the resources available.
For most students, it is a lot harder living in a room with just a microwave, a fridge and a meal plan than it is living at home. Many of the students like to eat foods that are already prepared and foods that will stretch the dollar, which usually means eating less healthy options. Balancing a healthy diet can be difficult, but doable. 
The first tip is to set a schedule of when you plan on eating. There is nothing worse than deciding to cram your face full of chili cheese fries at Ike's at 2 a.m. before passing out at 3 a.m.  
By setting a schedule of when you plan to have your meals, you reduce the randomness of eating whatever, whenever. 
My general rule of thumb is to eat your last meal or snack at least three hours before you go to bed. This gives your body time to start digesting the food, a process that slows during sleep.
Next, pay attention to your options. Eating at an all-you-can eat buffet for one swipe of your ID sounds great, until you have to spend a few hundred dollars on a new wardrobe when nothing fits.
 Before jumping in line and picking the first foods you see, take a look around. There is actually a salad bar and a sandwich bar, which are much better for you than a big juicy cheeseburger and a gooey slice of pizza.  Sure, eating other foods is fine, but just make sure it's in moderation. 
In places like the Johnson Center, look at all the options. A Burger King Whopper with cheese may sound better than a six-inch turkey sub on whole wheat bread, but 450 calories and 21 grams of fat is a lot better than 770 calories and 48 grams of fat. 
Exercise is the other major part of the puzzle. George Mason University provides a ton of ways to get involved and exercise. Besides just using fitness equipment at the Aquatic and Fitness Center, Skyline, PE Building and the Field House, Mason has basketball courts, volleyball courts, tennis courts, an outdoor track and an indoor swimming pool. 
You can also sign up for free classes at the Aquatic and Fitness Center. There, you can take a range of aerobics courses, yoga, Pilates, martial arts, Capoeira and Zumba. If those do not interest you, get involved with a Mason club or intramural sport. 
If you are still not satisfied, are a full-time student and haven't signed up for 16 credits, sign up for a PE class for fun. The classes include archery, yoga and bowling and can be a great way to exercise.
With the knowledge of healthful food options and regular exercise, you are sure to keep off the extra pounds and stay in shape!
By Kevin Loker, Broadside News Editor
Gone are the days of high school cafeteria mystery-loaf. 
From Chick-Fil-A to George's to Southside, one of the perks in choosing to come to George Mason University is the food. One of the challenges, however, is navigating all those choices without overeating, or worse, overspending. Forget about choosing a major, at least for the time being. Choosing the meal plan that best suits your eating habits and pocketbook is an important decision. 
As of this year, incoming freshmen have the option of choosing from two categories of meal plans, traditional or block. Traditional meal plans operate by the age-old weekly allowance system, in which a set number of meals are allotted to each week. If you use them, be warned: the reset time is 5 a.m. every Friday morning. Don't use them by then, and they're gone forever, as is your money. 
Block meal plans also operate by an allowance system, but unlike traditional plans, the set number is for the entire semester. This works better for some eating habits, but keep in mind that the meal plans—and again, your money—disappear forever if they go unused at the end of the semester. 
For both, the best value is in the newly opened Southside. Only one swipe (and thus, only one meal) is required for entry into the "all-you-care-to-eat location." The facility is open for breakfast, lunch and dinner, and the selection is aplenty.
Sometimes, however, it may not be as quick or convenient as a busy class schedule may demand. When this is the case, "combos" are your best friend. They count as one meal, and dining venues in the Johnson Center and Student Union Building I begin offering them at 2 p.m. Depending on the venue, a combo may include an entrée, side and drink. Take note, though: prior to 2 p.m., items in these areas are only sold à la carte.
"Bonus" money can be your saving grace in the morning or afternoon before those combos become available. This money, separate from your set number of meals, acts as cash at any dining venue on campus, as well as the two convenience stores, at any time of the day. The amount is limited though, so don't count on using it all the time. (Besides, maybe you'll want to use that money for a latte every now and then—odds are you won't want to depend on rationing it for a bagel a day for the entire semester. That's not the point of bonus, and it's probably not healthy either.)
Here's a more in-depth overview of all the plans offered, how much they cost and the eating habits they best suit. All come with $100 bonus, unless otherwise stated.
Block Plans
130 meals: This option is best if you plan on going home on the weekends. Otherwise, it's good for those who like snacking on the go or in their rooms and having one or two solid meals a day. To eat a full meal more often than that, however, it's best to keep an eye out for those free food events. Keep track, and use your bonus wisely. ($1,300) 
150 meals: This allowance is  a slightly more comfortable option for those going home on the weekends, and only costs $50 more for 20 more meals. That's a steal. But this option is not so practical for living on campus 24/7. You'll still be buying Taco Bell out of your pocket every now and then if you go this route under those conditions. ($1,350)
175 meals: Pick this if you like to eat approximately three solid meals a day and know you'll sleep through breakfast every now and then (which, since you are in college, you probably will). If you're going to be on campus during breaks, however, planning  how many meals you can eat per week gets a little more tight. Bonus money might help you a bit here, but again, don't rely on it. ($1,425)
200 meals: Though the most expensive block plan, it's probably the most suitable if you're going to be on campus all the time. With approximately 16 weeks per semester, this means you can probably get away with two or three meals a day, give or take. Do the math, and if everything lines up, go with this. ($1,485)
Traditional Plans
10 meals weekly (no bonus): This plan is the cheapest, but keep in mind that doesn't mean it's necessarily the best. To get your money's worth without going home on weekends, you should be eating one solid meal a day, probably at Southside, and fitting in the extra three where you're hungry. There's no bonus, so any purchase outside of the set amount is coming from your pocket. Stock up on cereal for your room with this one. ($1,275)
10 meals weekly (with bonus): The only difference here is you get $100 of bonus money. Nice for the occasional protein shake at Freshens, but otherwise, plan as you would without the bonus. Cap'n Crunch is your friend on this plan. ($1,375) 
15 meals weekly: Choose this plan if you can count on two solid meals a day. For big eaters, the best bet is Southside, but this plan works well for getting those combos every now and then as well. ($1,575)
Ultimate: The category this is filed under is misleading. With this plan, you get unlimited access to Southside. The catch is it is exclusive. Get this plan if you can afford the time to always eat in the dining hall. No leeway for combos at the JC with this one. ($1,860)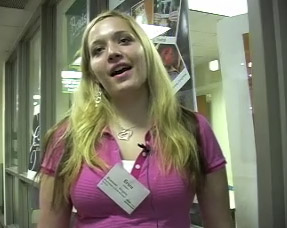 Click on the photo to see freshmen's thoughts on the differences between the college and high school experience.
By Adam Sylvan, Broadside Staff Writer
One question that burns in the mind of any freshman college student: Where to eat? While you are wise to ask, you'll be happy to know there are a vast array of dining options available to you at George Mason University. Whether you desire a full course, buffet-style dinner, want to satisfy a fast food craving, or need to maintain the structure of a vegetarian diet, a destination awaits. 
The best place to start is Mason's state-of-the-art, all-you-care-to-eat dining facility, Southside. Opening in October of 2008, Southside has been offering some of the freshest and varied ingredients that can be found on this, or any college campus. One of the most visited spots in Southside is PastAmore, where your favorite pasta is tossed and blended with your choice of ingredients and sauces. A salad and dessert bar, plus several different entrée stations comprise this tasty and aesthetically pleasing campus eatery. Southside is open seven days a week from 7 a.m. to 9 p.m Monday through Friday and 11 a.m. to 9 p.m. on Saturday and Sunday. A full service, 24-hour  Starbucks will be opening its doors for the fall semester in Northern Neck.
The Johnson Center is one of the most recognizable and functional buildings on Mason's campus. The same goes for the half-a-dozen, fast-food and sit-in restaurants it houses. A preferred location for many students, La Patisserie is the perfect pit stop  for a morning bagel and coffee, or at lunchtime, for a freshly made deli sandwich. Sangam serves satisfying Middle Eastern cuisine by the plateful. World of Green is yet another option, for vegetarians and vegetable lovers alike, offering a salad and soup bar. Burger King and Taco Bell also add to the variety of meal options.
On the basement level of Student Union Building I is a Chik-Fil-A, and Jazzman's coffee shop. A gameroom beside the food court makes SUB I a cool hang out area between classes.
Don't think because it's after 8 p.m. you are stuck heating up Easy Mac in the dorm room. Mason also has options for your late night food cravings. Ike's Diner, located in Presidents Park, serves popular breakfast and lunch items; including pancakes, egg sandwiches, and chicken parmesan. Due to its convenient location and great food, Ike's is a favorite hangout for freshmen. Ike's is open between the hours of 9 p.m. and 4 a.m.
In the city of Fairfax, there are also great and affordable dining options available. Metro Diner is a short bus or car ride from campus and provides great menu items and is fully equipped with Wi-Fi internet. Noodles & Company, on Main Street, offers plenty of great pasta entrees, all under $8. With flexible hours and economical menu items,  the 24-hour Denny's is another popular off-campus visit. Denny's offers great food with friendly service for those late night hangs with friends when you're tired of Ike's and have a car. For great burritos, check out Chipotle, just a few minutes away by car or bus. 
If you're feeling bold and want to have a nicer, and pricier, meal with your friends, a date or are just flying solo, check out the multiple restaurants that line the streets of downtown Fairfax. If you're interested in some Thai cuisine, walk into Best of Thai Restaurant on University Drive or Thailand Thai Cuisine on Main Street. 
If you're looking for nicer sandwiches and salads, but still relatively quick service, check out Panera Bread or Potbelly Sandwich Works in downtown Fairfax. Craving a good American burger? You might want to try Red Hot and Blue on Chain Bridge Road or Five Guys Burgers and Fries on Fairfax Boulevard. If you enjoy being entertained during your meal, check out Otani Japanese Steak House where the food is cooked at your table on a hibachi grill.
Feeling adventurous and have time and money? Hop on the Metro and head into Washington D.C. You can get off at almost any stop in the D.C. area and find either a chain or a nice local restaurant within walking distance. Union Station is a good stop if you want to explore its food court or check out a movie. 
No matter where you decide to eat, try to taste some variety. Afterall,college is about trying new things.