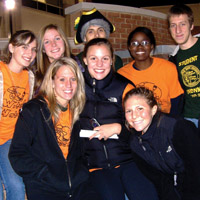 1. George Mason University was named the nation's number one university to watch on U.S. News and World Report's list of "Up-and-Coming Schools" released in August 2008. Mason, a young university, will be celebrating its 37th anniversary this year, in 2009.
2. Reann Ballslee, a popular on-campus drag queen known for hosting the annual Pride Week Drag Show,was crowned homecoming queen in February 2008 after winning more votes than the two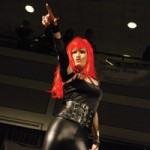 female candidates. The story made national headlines and Ballslee, whose real name is Ryan Allen, was featured in an on air interview on MSNBC as well as on the popular gossip site PerezHilton.com. Ballslee's crowning as Ms. Mason, shows how inclusivity radiates from Mason's diverse student body. 
3. Mason, the largest university in the Commonwealth of Virginia, offers a variety of shows throughout the year. Mainly hosted at the Patriot Center, the Center for Performing Arts and Harris Theater, the events range in quality and genre. The Patriot Center offers a larger venue for concerts and sports games. The Center for Performing Arts offers a large stage for dance and musical performances as well as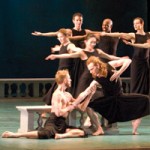 speakers. Harris Theater, a smaller theater space offers great performances by students and the Mason community, such as the Vagina Monologues. Mason's College of Visual and Performing Arts keeps students cultured and entertained through various performances throughout the year. Most of the shows are free to Mason students with ID. If not free, the tickets are usually discounted for students. There are many opportunities to see a variety of musical and theatrical performances.
4. In 2006, Mason made it to the Final Four. Considered a cinderella story, Mason's men's basketball team showed the NCAA just how prevalent we are. Beating the University of Connecticut 86-84 in an exhilerating overtime NCAA Tournament game, Mason was the first Colonial Athletic Association team to go to the Final Four.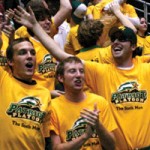 5. With students from all 50 states and over 125 countries, Mason is proud to call itself the most diverse university in the nation. Mason celebrates the many cultures represented by its students. This diverse campus offers students insight into cultures beyond their own and submerges students into a mulit-lingual society. International Week highlights the diversity on campus for a week once a year, but the celebration of Mason's diversity is not limited to this one week. The Office of Diversity Programs and Services offers many organizations and resources to benefit all students. Not only does Mason welcome students from other countries with open arms, but the university encourages its own students to travel to foreign countries. The Center for Global Education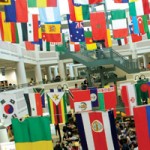 offers many study abroad programs. Mason has a variety of programs and services to help cater to the needs of its diverse student body. 
Broadside file photos