By Emily Sharrer, Broadside Editor in Chief
Whenever I hear "Buy U a Drank" by T-Pain it takes me back to beach week 2007, the end of high school and the beginning of my new life at George Mason University. Between classes, my new found freedom and adjusting to life without my friends back home, the one thing that always got me through even the worst parts of the year was the music. While in 2007, my musical line-up might have included a little more James Blunt than I'd like to admit, I created a playlist for you; some picks to get you through all the frustrating and fun times that freshman year brings. Hopefully my personal playlist will help you create your own that will allow you to listen and reminisce about all the memories of your first year at Mason.
          Getting Ready for a Night Out


       "Know Your Enemy"- Rage Against the Machine

               "Deceptacon"- Le Tigre

                 "Rockstar"-N.E.R.D

                "Tonight, Tonight"- Smashing Pumpkins

 "Motherlover"- Andy Samberg and Justin Timberlake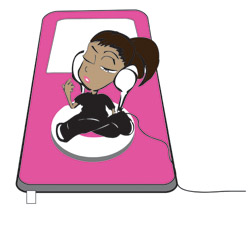 Party Playlist

"Juicy"- Notorious B.I.G.

"I'm on a Boat"- The Lonely Island

"Get 'Em High"- Kanye West

"MMMBop"-Hanson

"Don't Trust Me"- 3OH!3

"Respect my Conglomerate"- Busta Rhymes
"Birthday Sex"- Jeremiah
'Day 'n' Nite"- Kid Cuddi
"Regulate"- Warren G
Unwind

Anything by Bon Iver (I suggest "Skinny Love" or "Stacks")

"Rusted Wheel"- Silversun Pickups

"Something in the Way"- Nirvana

"Slip Sliding Away"- Paul Simon

"Never Going Back Again"- Fleetwood Mac

"Instant Karma"- John Lennon
First Freshman Love

"I Like You So Much Better When You're Naked"- Ida Maria


"Untouched"- The Veronicas

"For the Longest Time"- Billy Joel 
"Love Rollercoaster"- Red Hot Chili Peppers

"Let's Make Out"- Does it Offend You, Yeah?

"Damn, I Wish I was Your Lover"- Sophie B. Hawkins


Bad Break-up

"Before the Worst"- The Script

"The Good Fight"- Dashboard Confessional
"You Oughta Know"- Alanis Morrissette

"Fuck the Pain Away"- Peaches

"96 Tears"- ? and the Mysterians
"Kiss Off"- The Violent Femmes

"Untouchable Face"- Ani Difranco


"Rootless Tree"- Damien Rice

"Gone, Gone Gone"- John Ralston

'Burn"- Usher
"Different Drum"- Linda Ronstadt and the Stone Ponys


Homesickness

"Mother and Child Reunion"- Paul Simon

"Clocks"- Coldplay
"Still the Same"- Bob Seger